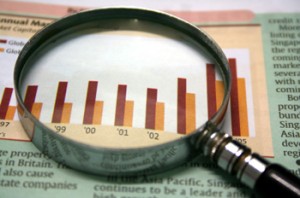 Do you have a head for numbers? Does finance interest you? Perhaps you should consider studying a degree in finance.
Those with jobs in the financial sector are not only highly respected. Their opinions are also sought after. Here are five reasons why you should study a financial degree:
A variety of career paths
A finance degree allows you to choose from a variety of career opportunities. You could work for a non-profit organization or be a banker. You could even become an entrepreneur, or write financial articles and advice for a publication.
You'll be in high demand
You are indispensable to many businesses because they all need skilled and qualified people to consult and assist them with budgets, finances and all kinds of decisions.
Money talks
Individuals with financial degrees have the potential to earn well. For example, budget analysts have been known to earn upwards of R650,000 annually, while financial managers have been known to earn upwards of R1,100,000 annually.
You're in control
The advice you give to others to help them make sound financial decisions can be applied to your own finances. Having a financial degree means you'll be able to take care of your own finances and budget, making your money work for you.
Prestigious positions
Individuals with financial degrees are considered to be highly-educated, knowledgeable individuals. Qualifications and subsequent experience give them access to top level jobs. In 2013, financial advisors were ranked as having the second best job in the business sector, while financial managers were ranked as having the sixth best job.
If you are interested in studying a financial degree, perhaps you should consider studying at Varsity College. At Varsity College we offer tuition for a Bachelor of Accounting Science, a degree focused on financial accounting, taxation, management accounting and financial management.
Varsity College offers a number of The IIE qualifications, as well as providing tuition support for external providers including The University of the Free Sate (UFS), The Open University of the UK (OU), University of South Africa (UNISA), IMM Graduate Institute of Marketing (IMM GSM) and the International College of Hotel Management.
If you would like more information a financial degree or you'd like to know more about Varsity College, please contact us and visit our website at www.varsitycollege.co.za.