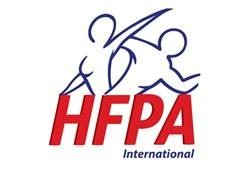 With an increase in public consciousness around health and fitness the health and fitness industry continues to be one of the fastest growing industries in the world.
In fact, according to a recent industry report, over the last 20 years the industry has been one of few to continue to grow during economic downturns and is predicted to enjoy strong growth for at least the next ten years.
With this in mind, now, more than ever, is the time to enter this thriving industry.
Career paths are better defined and easier to pursue offering a profusion of opportunities to suit different personality types, skills, passions and dreams.
And the opportunity to nurture your own business has never been better.
Education in the industry has also radically improved and moved beyond only personal training.
Nowadays one can qualify in group fitness, coaching and conditioning, specialised athletic training, life coaching, nutrition, sports nutrition, weight management, yoga, Pilates, youth fitness, mature fitness and more!
And combining these qualifications allows you to mould yourself in to a multi-skilled professional with highly sought-after expertise.
There is no doubt that the fitness industry is an extremely appealing field in which to work. With great earning potential, flexible hours, international scope and the opportunity to inspire others and lead your own healthy lifestyle, becoming a fitness professional could be the best decision of your life.
Here are 5 career opportunities you may never have thought to explore:
Gym director on international cruise liner
Today cruise liners are becoming more and more innovative with their health, wellness and fitness offerings, providing hi-tech leisure and sports facilities, as well as cutting-edge workouts including;  jogging tracks, aqua parks, tennis courts, basketball courts, mini-golf courses, TRX suspension training, kettlebell training, hot yoga, suspension yoga and more!
A fitness job aboard one of these ships guarantees fun, variety, unbeatable hands-on work experience, great earning potential and the opportunity to see the world and meet hundreds of people.
Sports media personality
This career path gives you the opportunity to combine your passion for fitness with your desire to be in the spotlight and also lets you wear many hats, including; sports journalist, broadcaster, commentator, writer, analyst and more! You also have the opportunity to work in different environments including; radio, TV and print media.
Corporate health and wellness director
A job as a corporate wellness director involves creating and implementing wellness programs to improve the physical and mental wellbeing of staff. Companies are increasingly emphasising the value of this role in improving productivity and employee sentiment. The position requires diverse skills in health, fitness, nutrition, marketing, HR, communications and management. It is a challenging job that is bound to provide enormous job satisfaction if you seek diversity, a challenge and the opportunity to improve the lives of those around you.
Strength and conditioning coach
Strength and conditioning coaches work very closely with other coaches. Their main focus is to improve the athletic performance of individuals and teams in specific sports by improving the strength, speed, endurance and flexibility of those athletes. They are typically hired by professional sports teams, universities and commercial high performance sport centres and play an important part in the science behind athletic training.
Health and fitness blogger
In recent years, health and fitness blogs have soared in popularity and today, blogging has become a way for people to combine their creative skills with their passion for fitness, while generating an income. Blogging also provides the opportunity to freelance for magazines, websites and other blogs that require fitness related content and expertise.
Remember that an important factor in realising a successful career in health and fitness is choosing a reputable academic institution that is recognised and trusted by employers and recruiters in the industry.
The Health and Fitness Professionals academy (HFPA) is accredited as a higher education institution with internationally registered programmes. This means that our students are assured that they are receiving the highest level of education with recognised accreditation benchmarked against international standards – putting them on the path towards a successful career anywhere in the world.
Should you wish to find out more about starting your career in health and fitness please contact The Health and Fitness Professionals Academy:
+27(0) 11 807 9673