We are not an institution so please contact the
relevant institution directly for course information.
Register Here
FOR ALL THE LATEST OFFERS
AND SPECIALS NOW
Register
What are you looking for?
400 MATRICULANTS GET BURSARIES TO STUDY CHARTERED ACCOUNTANCY
400 matriculants get bursaries to study Chartered Accountancy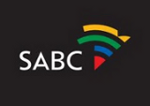 The Thuthuka Bursary Fund says successful matriculants who are interested in Chartered Accountancy will be given an opportunity to obtain funding.
The fund covers, accommodation in a university residence, tuition fees, mentorship programmes and textbooks.
Project director Nthato Selebi from the South African Institute of Chartered Accountants (SAICA) spoke to SABC 2's Morning Live.
He encouraged aspiring students to apply. "There are plenty of bursaries available for students who particularly have done very well in mathematics, and would like to follow a career within the Charted Accountant profession."
The Fund will afford 400 students the opportunity to study. "From the Thuthuka Bursary Fund for 2013, we are looking for over 400 bursaries that we are in the process of awarding. We already short listed and basically informed everyone by the end of the year," he said.
The purpose of the Thuthuka Bursary Fund project is to annually award between 250 – 300 full bursaries to Black and Coloured students at selected SAICA-accredited universities in cohorts of 50 per university, on special undergraduate BCom Accounting education programmes.
Selebi says they prioritise students who have done well. "There are other students who have been very pleasantly surprised by their marks, and those students are the ones that we are willing to look at provided they have already applied at university and have already been accepted into the CA stream ."
Article source: SABCnews
Facebook Comments