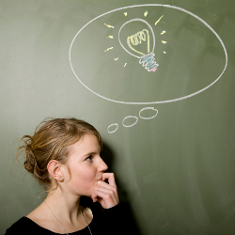 When walking onto campus for the first time everything is new and exciting. You are finally free from your parents and their "way of doing".  We have put together a listof things that no one tells you when stepping foot on campus.
University isn't school! Things change….
Go to your classes – or at least as many as you possibly can – it'll be worth it when exams arrive!
Work hard during the term so that you can get a high average and make your exams less stressful.
Your marks will change – passing is in fact quite a good mark!
Don't be thrown by the amount of work – it may be a lot more than school but it's easy to get through if you go slowly…
Going out is great, but going out every night of the week is bad
for you! (you'll fall behind in your work, you'll be tired and you won't go to your lectures)
Try to budget with your pocket money… there's nothing worse than running out of money half way through the month
If you can't budget – don't borrow! It's ok to miss a few big parties if you have no money…
Being in a residence is a great experience, so if you can move in! You'll meet so many new people and have so much fun!
Get involved in EVERYTHING that your university has offered to first years in your orientation week, there's no point in missing out on things that will invariably be a good time!
Make an effort to join the different clubs that the varsity offers… you'll meet new people and experience new things
Don't be surprised by the change in your standards of food, but if anything, try stay healthy… don't eat too much greasy food! 'First year spread' is actually a reality…
Staying healthy doesn't have to cost an arm and a leg, smaller gyms are likely to have lower membership costs than bigger ones
Similarly, its easy to find anything you are looking for cheaper if you just spend that extra bit of time looking around at different shop.
Don't be afraid to make mistakes as they don't define who you are; varsity is so much more than textbooks and marks. Do you have other tips that you would like to share?
View more Student News on SAstudy.co.za