We are not an institution so please contact the
relevant institution directly for course information.
Register Here
FOR ALL THE LATEST OFFERS
AND SPECIALS NOW
Register
What are you looking for?
10 DAYS IN BRANSON'S BRAIN: DAY 5
10 Days in Branson's Brain: Day 5
It's Monday and it's Day 5 in our series of words of wisdom given from Sir Richard Branson, founder of the Virgin Group, to leadership mentor Robin Sharma. Take notes.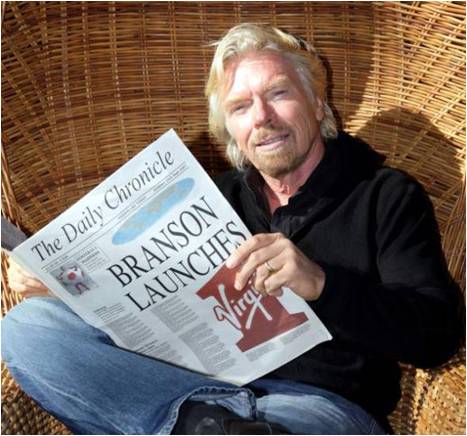 Lesson 5: Be a Radical Innovator.
When Richard was a young entrepreneur with nothing more than the little college newspaper The Student, he still showed a lust for disregarding all the rules. He challenged the status quo. And disrupted what was considered normal. An example: he somehow was able to get John Lennon to do an original piece of music for him. He then put the song on a special disc and packaged it into the newspaper, right next to the interview he'd done on the rock 'n roll legend. At Virgin Records, he recruited the Sex Pistols and reinvented a whole category of music. At Virgin Atlantic, he gave passengers massages on airplanes and dropped them home in limos. And with Virgin Galactic, he's taking people into space. Very cool. Fantastically bold.
Facebook Comments