We are not an institution so please contact the
relevant institution directly for course information.
What are you looking for?
CAPE PENINSULA UNIVERSITY OF TECHNOLOGY (CPUT)

Cape Peninsula University of Technology (CPUT)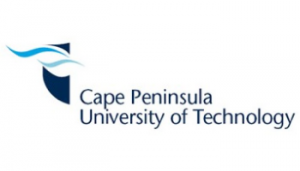 CPUT is situated within the Cape Town cosmopolitan hive. With campuses in Bellville, Cape Town and Wellington, CPUT not only provides a diverse social life but easy access and quality education.
About the University
CPUT
is situated within the Cape Town cosmopolitan hive. With campuses in Bellville, Cape Town and Wellington, CPUT not only provides a diverse social life but easy access and quality education.
Cape Technikon and Peninsula Technikon merged in 2006 and became established as
Cape Peninsula University of Technology
. The institution is now referred to as CPUT and envisions to be the
heart of technology, education and innovation in Africa
.
The institution boasts
modern facilities
with innovative teaching and learning approaches making studying more enjoyable. CPUT is a leading university of technology in the Western Cape and offers a variety of
career
-focused
undergraduate and postgraduate courses across a broad spectrum of subjects.
The institution has six faculties and five research centres:


Applied Science


Business


Design and Informatics


Education and Social Sciences


Engineering


Health and Wellness Sciences


Centre for Instrumentation Research (CIR)


e-Innovation Academy (e-IA)


Fundani - Teaching and Learning


Unit of Lifelong Learning


Water and Sanitation Services Unit (Project Web Site)


Academic Facilities
Libraries:
The
library facilities are extensive
at CPUT and are made more so with its very close links to the other three tertiary education institutions in the Western Cape: University of Cape Town , Stellenbosch University and University of the Western Cape.
Learning:
CPUT has an electronic system that connects students with their lecturers and courses through their workstation. Their
e-Learning  system
is an effective way for students to stay up to date with their courses and course materials.
Research:
Becoming a university of technology encompasses measuring research performance:


the establishment of research niche areas and research units


the number of peer-reviewed journal publications and conference papers produced by staff and postgraduate students


the throughput and quality of postgraduate students


income generated through scholarly grants and contract funding


the registration of intellectual property in the form of patents


and the recognition of the research standing of staff, both by peers and other higher education institutions


Student Life
Students Organisations and Groups:


CPUT Choir


Green Team (environmental awareness)


CPUT Students in Free Enterprise


Agrifood Technology Campaign


Indigenous Knowledge Systems group


Debating Society


Environmental Resource Centre


Drama Society


Student Support
Student Counselling:
The service is aimed at facilitating individuals' personal development and wellness, enabling students to realize their full potential and ultimately
achieve academic and career success
. Students and prospective students are counselled individually or in small groups. The main focus of the service is to assist students in making life transitions and adapting to the social and academic demands of university life. Student counselling offers:
career counselling
; learning skills counselling; personal and emotional counselling, life-skills workshops and crisis counselling.
Potentially the Counselling service is available to the whole university, but with the limited resources of the Unit it would not be possible to provide a service to all the students at the same level of intensity. For this reason the policy of the Unit is to provide counselling interventions at different levels of intensity as needed by particular groups of students.
HIV/AIDS Living with Hope:
The living with hope programme includes individual counselling around the immediate issues after diagnosis, such as:


Coping with loss and grief


Partner notification and disclosure


Safer sex practices


Infection control


Dealing with specific concerns of the student


Provide primary health care e.g. monthly check-ups and vitamin supplies


Referral to relevant health authorities and research units to assess the possibility of the students to start anti-retroviral drugs, if they should meet trial requirements.


Provide and check social and emotional support


Student Health Service
The Health Clinic provides a
professional health service
to students and staff on campus. All ailments that do not require surgical or therapeutic interventions are treated at the Clinic by full-time nursing and medical staff. Professional primary health care such as family planning, post-coital contraception, pap-smear, vaccinations and eye screening are also provided.
The Health Clinic functions as part of the Counseling and Health Department within the Division of Student Affairs
Search
for a
bursary
Download
CPUT
Application Forms for 2013
Career
success
starts with Student Support at CPUT
CPUT
offers many
study options in South Africa

Read More
Contact Details
Follow us On
Job Finder