We are not an institution so please contact the
relevant institution directly for course information.
What are you looking for?
COURSE: OPERATIONS MANAGEMENT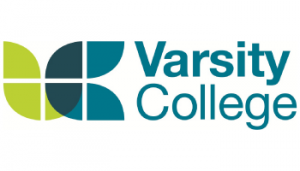 Type:
N/A
Duration:
Full Time / Part Time
Varsity College Short Learning Programmes (SLPs)
OPERATIONS MANAGEMENT
Introduction
The study of Operations Management enables organisations that provide products or services to compete on an effective footing with other organisations in the 21st century.
The principles used in manufacturing can be applied to a myriad of service industries where managers and supervisors need to deliver exceptional service while managing input cost and capacity. Examples include restaurants, hotel and resort management, hospital management and pharmaceutical stock control, airlines, entertainment, tourism-related services and education.
All too often companies in the manufacturing and service sectors find themselves plagued by:


Under-capacity utilisation while simultaneously working overtime.


Long lead-times and poor on-time deliveries.


Inventory buildup and quality problems.


This short learning programme covers the techniques associated with proper operations management and its relationship to other business disciplines. It provides practical tools to measure performance, to improve production, determine throughput, optimise capacity, cut operating cost and ultimately increase profits through effective process control and risk management. With a strong focus on customer service, this course is perfectly suited for the Service Industry as well as Production.
The theoretical content of this programme is balanced with practical application and enables students to maximise resources for competitive advantage.
Who Should Attend?


Those already involved in operations management who have not had the benefit of formal training.


Senior and middle level managers with responsibilities in operations management, manufacturing management, services management, supply chain management, distribution management, inventory control management, and procurement management.


Managers who require a broader understanding of how efficient operations can be an effective tool to increase profits.


Those who wish to enter the field of operations management.


Short Learning Programmes
All short learning programmes (SLPs) that are available through Varsity College's School of Business and Technology have been specifically designed for working adults. These SLPs differ from the full qualifications that are also available through Varsity College and which are registered on the National Qualifications Framework. Before you register you must ensure that the programme you select best suits your individual learning and workplace objectives.
For further information, please download the factsheet below or contact a Consultant at your nearest campus.
For more information or to apply for this course
click here.