We are not an institution so please contact the
relevant institution directly for course information.
What are you looking for?
COURSE: BACHELOR OF LAWS (LLB)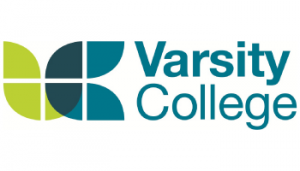 Type:
N/A
Duration:
3 Years Full Time
BACHELOR OF LAWS (LLB)
University of South Africa (UNISA)
Introduction
The field of law is inextricably linked with an ethical and moral desire to transform society. A Bachelor of Laws Degree is the first step towards practicing in the legal world. A legal Degree also provides exciting opportunities within industry, government and other organisations.
Who is this Degree aimed at?
If you love to read and apply your mind to complex questions of a legal nature, you should consider studying this Degree. It will appeal to those who have a strong sense of justice and wish to transform society.  It will also appeal to those who like to blend their problem solving skills with their tenacity in the business or government arena.
What entry requirements will I need to study this Degree?
To be registered as a candidate for a LLB Degree you must have satisfied the admission requirements set out in the myChoice UNISA information brochure. The following is a guide:


National Senior Certificate (NSC) with admission to Bachelor's Degree


Senior Certificate with Endorsement/ Exemption; or


Qualify for Conditional Exemption (students with foreign school leaving qualifications, students older than 23 year of age or older than 45 year of age).  These students are required to have their school leaving qualifications evaluated by HESA / matriculation board prior to registration with UNISA and Varsity College.  Students need to complete the M30 form available in the myChoice UNISA information brochure and submit it to HESA together with the relevant documentation as stipulated on the form


If you are a foreign student, you must ensure that you have a valid study permit issued in the name of The Independent Institute of Education (IIE) that covers the duration of the qualification.


Career opportunities: what career areas can I pursue after I have completed this Degree?


Practice Law as an Attorney or Advocate


Business


Academia


Government


Public Interest Organisations


Legal Editing or Writing


Arbitration/ Mediation


For more information or to apply for this course
click here.