We are not an institution so please contact the
relevant institution directly for course information.
What are you looking for?
COURSE: BACHELOR OF EDUCATION (ECD: FOUNDATION...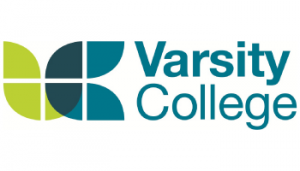 BACHELOR OF EDUCATION (ECD: FOUNDATION PHASE)
University of South Africa (UNISA)
Introduction
Nurturing and growing young minds is a highly rewarding career choice with a positive and meaningful impact on society. If you are patient, committed and caring, this Degree will provide you with the skills necessary to teach young children (from reception year through to grade three).
Who is this Degree aimed at?
If you have a passion for working with young children and you would like to teach then this Degree will interest you. You can see the potential that is waiting to be untapped and you yearn to develop the young minds before you.  Your patience combined with enthusiasm and a strong sense of self, will work together with your nurturing nature to allow you to enjoy this career.
What entry requirements will I need to study this Degree?
To be registered as a candidate for a BEd (ECD: Foundation Phase) Degree you must have satisfied the admission requirements set out in the myChoice UNISA information brochure. The following is a guide:


National Senior Certificate (NSC) with admission to Bachelor's Degree


Senior Certificate with Endorsement/ Exemption; or


Qualify for Conditional Exemption (students with foreign school leaving qualifications, students older than 23 year of age or older than 45 year of age).  These students are required to have their school leaving qualifications evaluated by HESA / matriculation board prior to registration with UNISA and Varsity College.  Students need to complete the M30 form available in the myChoice UNISA information brochure and submit it to HESA together with the relevant documentation as stipulated on the form


If you are a foreign student, you must ensure that you have a valid study permit issued in the name of The Independent Institute of Education (IIE) that covers the duration of the qualification


Career opportunities: What career areas can I pursue after I have completed this Degree?


Teaching


School Management


Educational Consultancy


For more information or to apply for this course
click here.