We are not an institution so please contact the
relevant institution directly for course information.
What are you looking for?
DIS-CHEM: PHARMACY BURSARY PROGRAMME 2014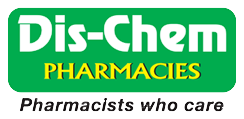 Dis-Chem Consolidated have established a reputation in the market as an employer of choice.Its bursary scheme aims to attract B.Pharm students who have what it takes to become part of an exciting team.Key Outputs



Promoting the use and selling of ethical medication


Preventative, pro-motive, curative and rehabilitative health care


Determine formulae and ingredients needed to fill prescriptions


Advisory and Information Service


Competencies


Passion for customer service excellence


Organized and reliable


Team player with good people skills


Working knowledge of Unisolve an advantage


Coaching and Managing of pharmacist assistant an advantage


Able to work retail hours (weekends)


Ability to present and communicate information effectively


Ability to analyse and interpret numbers and data



Qualifications & Experience: The bursary will only be awarded to South African Citizens and will only be considered if the applicant has a validSouth African ID number.The bursary will be subject to official certified confirmation of the student's 1st and 2nd year-end results.Consequently, Dis-Chem gives preference to 3rd year students and appplicants with an exceptional academic recordand who also participate in extra curricular activities.Benefits & Remuneration



Market Related Remuneration


Mentorship from leading SA Pharmacists



How to apply

To apply online: Click Here
Facebook Comments
Poll
Which university campus rocks the most?
Follow us On
Job Finder