We are not an institution so please contact the
relevant institution directly for course information.
Register Here
FOR ALL THE LATEST OFFERS
AND SPECIALS NOW
Register
What are you looking for?
YOUNG PROFESSIONALS: SHOULD YOU JOIN THE RAT RACE OR GO SOLO?
Young professionals: should you join the rat race or go solo?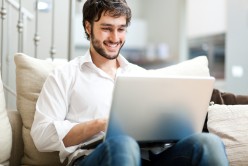 You've just qualified as a young doctor, lawyer, accountant or other professional. The question is now – should you start sending out résumés? Or are you feeling brave? Venturing out on your own and starting a solo practice is not for the faint-hearted, but it is immensely rewarding and you could set yourself up for life, says Kobus Engelbrecht, marketing head, Sanlam Business Market.
The advantages of starting your own practice are:
You'll be in charge of your own career path. "You will essentially be master of your own destiny – you can never be fired, or grumpy about the promotion you didn't get, or how much leave you have," says Engelbrecht.
You will probably earn more than working for a firm or a hospital – you are in control of your take-home pay.
You'll have the freedom to adapt your business to suit your lifestyle. "You'll be able to structure your working hours around your needs, such as starting a family, taking time off for travel, or pursuing other interests or hobbies," he says.
You can specialise and focus your practice on areas of your profession you enjoy or are good at.
"A further advantage of going solo straight or shortly after you've qualified is that you won't be used to a huge income and are likely to be single, so you'll be able to bite the bullet and live on a shoe-string budget for some time till you become established. It's much harder to do this later in life when you'll probably have a family and numerous financial obligations," says Engelbrecht. He cites the example of a chartered accountant who, after completing his articles, cleaned out the front of the house he was renting  with fellow students and set up his own office to receive clients. "This was 20 years ago, and he never looked back."
So how should you get started? Engelbrecht offers the following tips for establishing your own practice:
Focus on building up a client base. The bottom line is – no clients, no business. You have to actively market your business, taking into account restrictions within your profession on marketing and advertising. The fact that you're young and inexperienced may make it harder for you to attract big clients, but this shouldn't stop you. "Many younger clients may prefer to seek the services of someone closer to their own age that they can relate to. Networking and joining professional organisations will help with referrals."
Render a service that will make clients come back and refer you. Specialising in a specific area will make it easier to build up a referral network without everyone else in your field seeing you as competition.
Manage your cash flow diligently. Your cash flow is the blood of your business. As with any other business, you'll need a proper business plan. Ensure you understand the business processes of your practice – being a professional and running a professional practice are two different things. Even if you outsource certain functions, you need to keep a sharp eye on your cash flow at all times.
"We know of a young medical practitioner who started her own practice and was soon running a busy consulting room. However, due to bad debt, she had to close her doors after only two years. She had sent out accounts without following up whether she was actually being paid. So she was very successful in attracting patients, but she forgot the most important thing – cash flow," says Engelbrecht.
He recommends that all young professionals who decide to go it alone, obtain the services of a qualified financial adviser who can provide assistance on personal financial planning.
"Establishing your own practice is always exciting. Learning a few basic business skills is not rocket science – with the right attitude, some careful planning and good advice, you will be successful," Engelbrecht concludes.
Article issued by www.sanlam.co.za
Facebook Comments
Follow us On