We are not an institution so please contact the
relevant institution directly for course information.
Register Here
FOR ALL THE LATEST OFFERS
AND SPECIALS NOW
Register
What are you looking for?
WITS STUDENTS ONE OF ONLY THREE AFRICAN TEAMS SHORTLISTED IN AEROSPACE GLOBAL COMPETITION
Wits students one of only three African teams shortlisted in aerospace global competition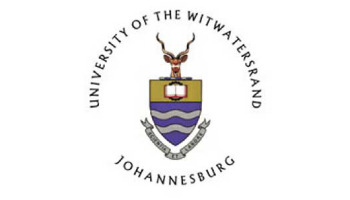 A Wits student team has been selected as one of only three African teams to proceed to the next stage of a global competition. Wits University and university teams from Kenya and Nigeria are among 100 student teams to go through to the second round of the biennial global Fly Your Ideas competition where entrants are invited to propose new ideas which will help the aerospace and air transport industry to become sustainable and eco-efficient. The teams were selected from a over 600 hopefuls who had submitted entries into the third edition of the UNESCO-backed competition.
The winning team stands to win a first prize of €30,000 (about R333 000).
The Stormhawks from Wits University are proposing a revolutionary  aircraft control system which would replace fly-by-wire technology with a hybrid visible light communication system. The team members are Pitso Mangoro, Muhammed Dangor, Sambharthan Cooppan, Tshireletso Mango and Ashar Cassim.
The University of Nairobi's A.B.E. team entry involves the use of engineering a bamboo, sandwiched honeycomb structure and embedded thermal-acoustic foam as a replacement for non-recyclable composite materials used in the manufacture of aircraft cabin items.  
Of the student teams selected, only 3% are from Africa, another 3% from the Middle East, 8% from America, 37% from Europe, and 49% are from the Asia Pacific.
Another elimination round still awaits the 100 teams before  the final five teams to present their idea to a panel of Airbus and industry experts at Airbus in Hamburg, Germany on 12 June 2013, are announced. The awards ceremony will take place in Paris on 13 June 2013 at the UNESCO headquarters.
The teams now have until 12 April 2013 to explore, test and develop their concepts. While the idea remains in the hands of the students, an Airbus mentor and expert have been assigned to each team to support, inspire and challenge the competitors.
The Stormhawks' team leader, Pisto Mangoro is available for interviews on 083 733 4643 or via email at pitsonm@gmail.com
Further information is available on the Fly Your Ideas website, www.airbus-fyi.com
Facebook Comments
Follow us On