We are not an institution so please contact the
relevant institution directly for course information.
Register Here
FOR ALL THE LATEST OFFERS
AND SPECIALS NOW
Register
What are you looking for?
WITS, POLISH BUSINESS SCHOOLS SIGN AGREEMENT
Wits, Polish business schools sign agreement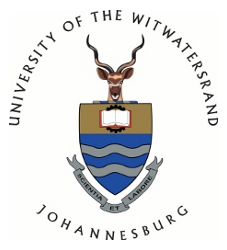 Future students of Wits Business School (WBS) might find themselves doing some of their studies at the Warsaw School of Economics after a bilateral agreement encouraging student exchanges was signed by the Rector of the Polish institution, Professor Tomasz Szapiro and the Deputy Vice-Chancellor: Academic of Wits University, Professor Andrew Crouch, in Johannesburg yesterday.
The three year partnership will not only facilitate student exchanges, but will also encourage and support joint academic activities, including the exchange of staff members who may serve in lecturing or research roles in the host institution.
The international exchange of ideas and research is being encouraged with the aim of enriching the scholarly efforts of the students and staff of both Schools.
It is the first time that the Warsaw School of Economics has entered into a partnership with a South African institution. It is believed that the collaboration with the WBS will contribute to stronger economic ties between South Africa and Poland.
The bilateral agreement, signed at the Michaelangelo Hotel in Sandton, is the result of an earlier cooperation between the two Schools under the rubric of the Partnership in International Management (PIM) network.
The signing ceremony was witnessed by Higher Education and Training Minister, Dr Blade Nzimande, who said: "We thank the Polish government for investing in South Africa's education. This bilateral agreement will go a long way in opening doors for our learners and making sure that we produce world class graduates."
"The joint research, conducted in multicultural and international teams, will contribute to the better understanding of the processes shaping the world economy, as well as to finding solutions to problems of the contemporary world. The accumulated research experience of Warsaw and WBS scholars will allow for research projects of the highest academic standards that will pose significant input into global science," said Acting Head of the WBS, Dr Adam Gordon.
Article issued by University of Witwatersrand
Facebook Comments
Follow us On