We are not an institution so please contact the
relevant institution directly for course information.
What are you looking for?
Student News
Bursary News

Are you busy Studying towards completing your Degree? Omnia is a World Lead...
View [+]

The first recipient of a bursary funded entirely by Bay individuals is dete...
View [+]

The Investec CA Programme offers financial assistance in the form of a full...
View [+]

To celebrate the exceptional life of Nelson Mandela who dedicated 67 years ...
View [+]

What your parents taught you about money and how they handled their finance...
View [+]
Institution News
FEATURED INSTITUTION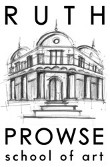 Ruth Prowse School of Art has a vision to be a unique art school with a balance between tradition and innovation. The aim of the School is to strive f..
About
Average Tuition Fees
R37 500